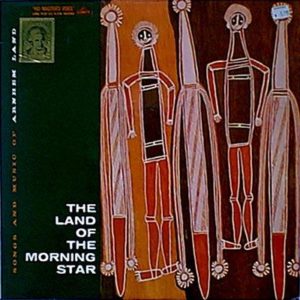 Here's an unusual yidaki technique you may not have heard. First, we'll listen to a track from Sandra Le Brun Holmes' album Land of the Morning Star. She recorded the player "Mudpo" at Milingimbi in 1962. I'd have to check again with Yolŋu friends back in Arnhem Land, but something in the back of my mind says he was a Gälpu clansman. I could be mixing this up with another field recording from Galiwin'ku, though, so a correction would be welcome if anyone out there can provide it. The track is labelled "Murrkundi (the Little Black Bird)."
Yes, you're hearing right. "Mudpo" is making a little nasal squeak sound on top of normal yidaki technique.
A. P. Elkin caught a more extreme, squeakier version of the technique for his 1953 recording Tribal Music of Australia.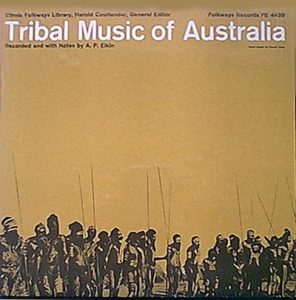 Elkin's liner notes say:
"the accompaniment for the dance and song of a small bird, called 'moi kandi'. It has a high squeak which the Puller reproduces at the same time as he blows his didjeridu."
"Puller" was a term used for didjeridu players by many anthropologists and presumably northern Aboriginal People in the 1950s and 60s, but the term has fallen out of use. I didn't make a study of the term while I lived in Yirrkala, but the few young Yolŋu I asked about the word looked at me like I was crazy.
Unfortunately, neither Holmes nor Elkin recorded the full song so that we could hear this technique in context, nor did they detail what clan(s) sing it.  I never put much time into the issue, but asked some Yolŋu about "murrkundi." Only a few older yidaki specialists, Djalu' Gurruwiwi and the recently deceased Datjirri #1 Wunuŋmurra, said they were familiar with the technique. Both had health conditions that made the sound more difficult for them to produce, but gave me a brief demo. Unfortunately, neither were keen to have it filmed. So you just get a quick clip of me.
Now you. As Dr. Ed Harkins, who inspired me to start playing didjeridu, used to say, "this is the kind of thing you should be doing."
If anybody out there has more information on this subject, please let me know and I'll post an update.