Djalu' crafted this excellent yidaki in mid-2004. I bought it for myself, but it became Djalu's standby for a few years, seeing regular use in ceremony and performance, as seen in this clip from the Yidakiwuy Dhäwu. Here, Djalu uses this powerful instrument to demonstrate the song Bärra' or West Wind at the Garma Festival in 2004.
If you haven't seen that clip already, then you haven't done your homework as a student of yidaki. Finish checking out this page, then go read www.yidakistory.com/dhawu/yolngu-rom/stories-about-yidaki-djunggirriny/ and the rest of Yiḏakiwuy Dhäwu Miwatjŋurunydja.
Stats:
drone – E • first trumpeted note – F
154cm long • 3.2cm mouthpiece (interior average) • 16x11cm bell (largest part of exterior)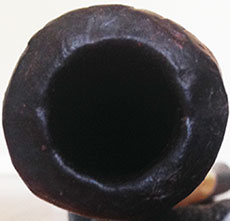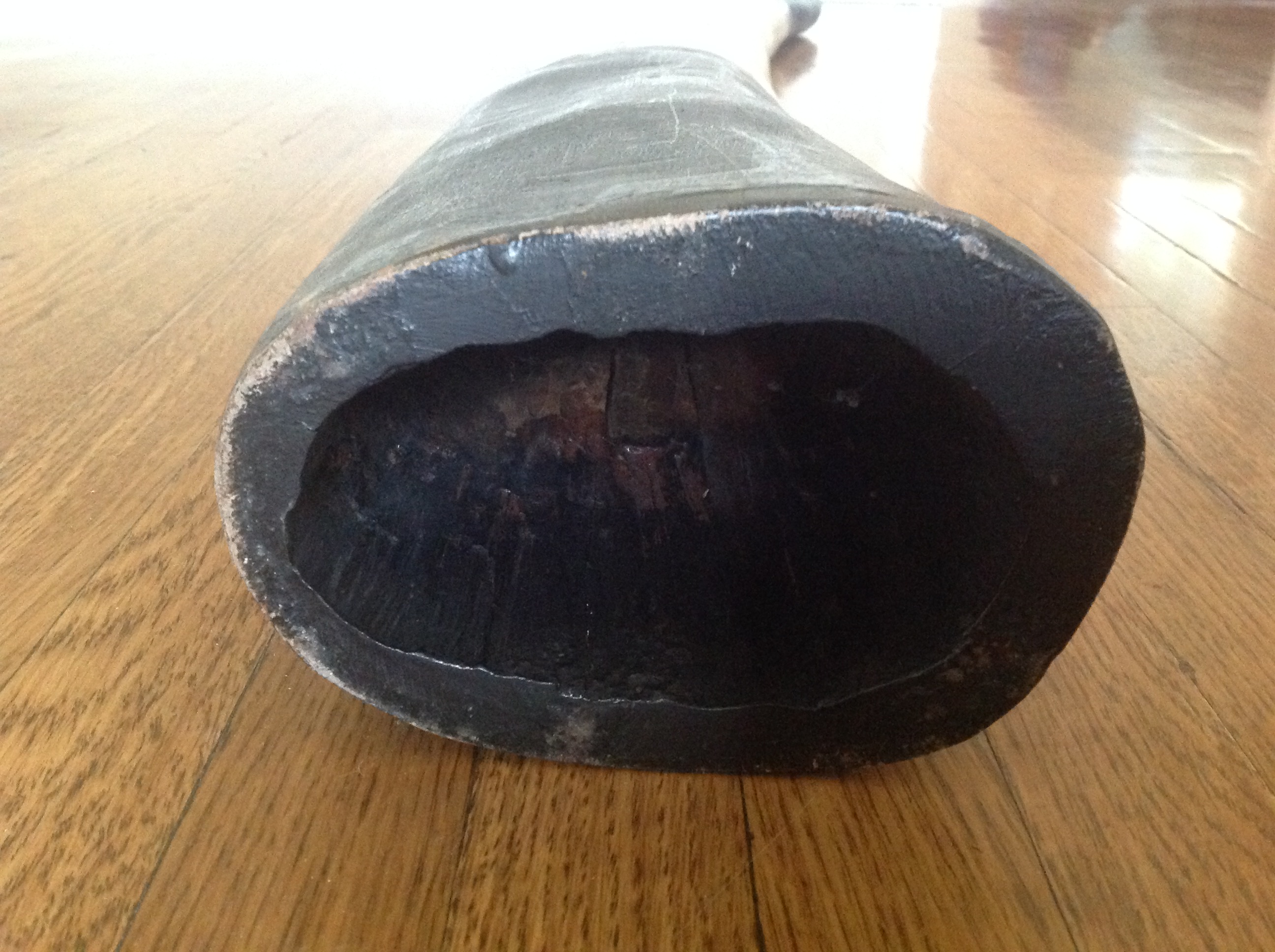 This is truly an incredible yidaki. Great warmth, great clarity, great playability, great power. If your lips are in shape, you can trail off the warm-sounding trumpet note like a bell. To me, this one sounds like the definitive Djalu' tone. It's quintessential Djuŋgirriny', hence his use of it while telling that story at Garma.  Here he is playing Bärra' again.
The late Milkayŋu Munuŋgurr loved it, too. He said he'd love to record with it, although he'd prefer a smaller and lighter yidaki to carry around in ceremony!
The late Mirrwatŋa Munyarryun shows us some brief, simple yet beautiful playing on it. He, his brothers and cousin Ŋoŋu at Dhalinybuy all said it was a great "bass" instrument they would happily use at ceremony.
Lastly, here's me from my Didjeridu of the Day series on Instagram last year.
PREVIOUS YIDAKI OF THE MONTH:
#1, July 2017, by Djakanŋu Yunupiŋu
#2, August 2017, by Milkayŋu Munuŋgurr
#3, September 2017, by Djalu' Gurruwiwi
#4, October 2017, by Burrŋupurrŋu Wunuŋmurra
#5, November 2017, by Baḏikupa Gurruwiwi
#6, December 2017, by Buwathay Munyarryun
#7, January 2018, a Bad Yiḏaki
#8, February 2018, by Milkayŋu Munuŋgurr